Carpet Cleaning Berkeley
Why not ensure the air in your home and office is fresh? By using the services of Carpet Cleaning Berkeley, we can take care of all your house and office cleaning needs.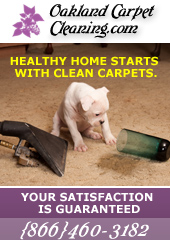 With the environment so high on everyone's agendas (as it should be), we rose to the challenge and ensured all our products and materials are not only technologically state of the art, but also friendly to the environment. So keep your place clean and fresh with Carpet Cleaning Berkeley services.
Professional Carpet Cleaning Service
You should hire a professional cleaning service to clean your house on regular basis, especially your carpets. Berkeley Carpet Cleaning residential cleaning service is very convenient, because we are the ones who will come to your house, move the furniture out of the way, clean the carpet and then return all the furniture to their place.
Our main cleaning service is carpet steam cleaning. Steam cleaning or hot water extraction works by using a detergent-based solution and the power of steam to remove all the dirt and dust from the carpet.
It is very important to hire a professional in order to have your carpet steam cleaned, because this method uses a lot of water, and the cleaners should be careful during the pos-extraction so the carpet will not be over-saturated. When over-saturated, browning of the carpet could result.
Carpet Stain Removal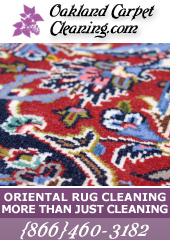 It is important to remove carpet stains, not only because it looks bad, but also because it could lead to germs and bacteria, which would spread all over your house. If you have pets, there is a big chance that your pets would dirty up the carpets, do not worry about it we at Carpet Cleaning Berkeley have a special pet odor removal and stain removal service.
You do not really have to hire someone to do this job; however, you must have the diligence to really clean up your place. The advantage of hiring Carpet Cleaning Berkeley is that you are sure the job is done by experienced professionals.