Call us Now at:
Satisfaction Guaranteed!
Cleaning Services
The services that UCM Services Oakland offers go way beyond carpet Cleaning.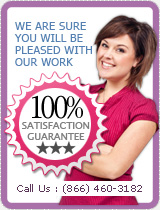 We clean your carpets, rugs, all furnishings, upholstery, awnings, canopies, air conditioning, ventilation systems, etc. Further, even if you do not have any carpets, we offer other floor cleanings such as ceramic tiles, wood floors, windows (and special treatment for them).
Then, should you be the unfortunate victim of a fire or flood, Carpet Cleaning Oakland can help once more offering water damage restoration and extraction, as well as fire damage restoration.
Commercial and Residential Cleaning Services:
So, no matter what your requirements are, UCM Services Oakland can come up with top quality cleaning products and experts to implement them, as well as a 24 hour services for emergency situations. Call us at 510-999-8920 today.