Call us Now at:
Satisfaction Guaranteed!
Oakland Move In and Out Cleaning Service
When you're moving homes, the last thing you want to think about is cleaning either your old place or indeed having to arrive at your new - potentially dream home - and have to start cleaning that. It's probably going to be one of the most tiring days of your life - moving homes - so why not do your utmost ahead of time to try to bring in experts to help you out? Since Oakland move in and out cleaning service provides an expert and dedicated team to do just that for you, we feel you should give us a call to see how we will be able to help you - and significantly reduce your stress levels - on your move in, move out day.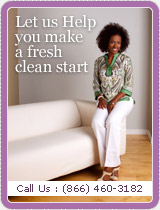 If you believe in karmas then no matter what was written on your contract, you will want to leave your old place in the best condition possible. But the last thing you will want to do is take care of it yourself. So that is why UCM Services Oakland has the solution for you. We will do the entire move in and out cleaning for you. We will clean, deodorize and rid your new home of bothersome pests, insects dust and roaches. Our expert attention will make moving in just that much more pleasant. UCM Services Oakland will only see the job as finished when we are able to leave you with sparkling windows, shining wood floor, fresh deodorized carpeting and upholstery, gleaming ceramic tiles and grout joints. We also guarantee a full year of pest free living. So really, what is even the question? What better way to start a new life, in a new home, than by calling Oakland move in and out cleaning service to take care of these things for you?
If you really want to enjoy every minute in your new home from that first moment you walk in, let our experts ensure that you do and that you are not too exhausted to do it either. Call today for a free estimate.