Call us Now at:
Satisfaction Guaranteed!
Oakland Carpet Upholstery Cleaning Advantages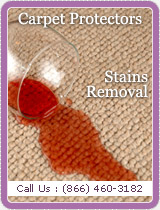 We wanted to take a minute to emphasize our Oakland Carpet and Upholstery Cleaning advantages. Carpet and upholstery cleaning is a tricky business, each carpet or upholstery item should be dealt with individually with the greatest of care. As such, our Oakland Carpet and Upholstery Cleaning technicians have been trained to provide exactly this type of attention and consider every cleaning performed as a project on itself. Extensive training and acquired experience have taught us precisely which cleaning products to use and in which way to use them in any case imaginable. From sofa acrylic upholstery to leather seats upholstery and even handcrafted upholstered vinyl bar stools, we've seen and treated it all.
In addition, Oakland Carpet and Upholstery Cleaning service provides top of the line restoration and maintenance. If your carpets are faded, or your upholstery stained, our Carpet, Rug and Upholstery Cleaning experts will be happy to remove those stains and bring back that luster and color to your belongings. We utilize the latest dry carpet and upholstery cleaning methods, including special air vacuums and high compression foams to separate and penetrate the toughest surfaces, powerful yet safe, these techniques have yielded stunning results. Remember, not all items are salvageable, but most are! Give us a call today and we'll be happy to start helping you out 510-999-8920.