Oakley Carpet Cleaning
Oakley Carpet Cleaning could save you time and money, all with a single phone call. Residents and businesses around this area spend innumerable hours, looking for useful tips for cleaning their carpets. They are clipping coupons, for products that claim to restore their floor covering and carpets. We are here for you. Our experts are certified team of professionals, with years of experience in commercial and residential cleaning.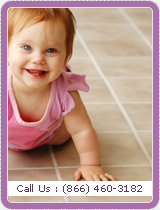 With our powerful steam cleaning equipment, we get rid of all dust, germs, and molds your carpet, rug or upholstery may have. We also add a touch of class, by deodorizing your carpets after every cleaning. This will leave your home or office smelling clean and fresh.
Office and Home Cleaning Services
Some of the fantastic services we offer include:
Wood Floor Cleaning
Tile and Grout Cleaning
Water Damage Cleanup
Steam Cleaning
Customer Service
Customer service and satisfaction is the most important thing. We maintain a one-on-one relationship with all of our clients and understand all their cleaning needs. Call us today and get a world-class service provider in your neighborhood.
Inasmuch as our services are excellent, we make sure it is affordable for all. We have introduced diverse payment options and schedules to suit your needs.You are welcome to call us for more information.
Cleaning Locations
Oakley, CA 94561
Brentwood, CA 94513
Discovery Bay, CA 94514
Do not wait for your professional cleaning. Please visit our contact page and fill out the form. We will get back to you as soon as possible.
Take advantage of Oakland Carpet Cleaning and our free estimate to determine exactly how much it would cost to clean your dirty carpet.