Call us Now at:
Satisfaction Guaranteed!
Carpet Cleaning Richmond CA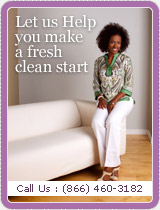 Over the years, Carpet Cleaning Richmond CA has gradually become a trademark of excellence and quality delivery. With our offices in almost every neighborhood, you are guaranteed of timely and efficient cleaning experience.
Every single square inch of your carpet is thoroughly and carefully scrutinized and given the best wash you can ever ask for.
We offer some fantastic value to your carpet cleaning, making us the best carpet cleaners in the area of:
Richmond, CA 94801
Hercules, CA 94547
Pinole, CA 94564
Rodeo, CA 94572
Kensington, CA 94708
Professional Carpet Cleaning
The Richmond CA Carpet Cleaning assurance is excellent carpet treatment, timely response, and great customer relations. As far as we are concerned, customer satisfaction is the key to sustaining our business; as such, we go the extra mile to make sure that all your carpets at home or office are thoroughly cleaned and deodorized to make your surroundings the envy of your friends and colleagues. As part of our services we offer:
Free estimate - You do not need to pay a dime to ask for a quote for your home and office cleaning services. There is no agreement binding you to the quote until you are completely sure and satisfied.
After-service follow-up - We also do follow-up on your carpet status to be sure that you are completely satisfied with our services; in the event that you still need further assistance in respect to stains and odor, we come right back and help you out - free of charge.
Quality Control - We have over the years gathered useful experience that has given us a strict benchmark on which we hinge our checklists. Every single cleaner in our employ seeks to meet this benchmark before, during, and after every single cleaning endeavor.
Please call UCM Services Oakland at 510-221-3767 to place your order today; we are more than willing to get back to you in a few hours!