Carpet Cleaning Oakland
Carpet Cleaning Oakland is the number one premiere carpet cleaners in this vicinity. We have many years of cleaning experience with state-of-the-art equipment and highly skilled personnel at your service every time.
Oakland Carpet Cleaning also offers environment-friendly cleaning services; this is as effective as traditional cleaning but is odorless and solvent-free. It is the best option for our customers - and the environment.
Green Cleaning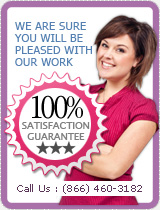 Continuous use of petrochemicals, detergents, solvents, and soaps has the capacity to damage the delicate fiber of your carpets. Scrubbing your carpets very hard with these agents in order to eliminate stains, dust and odors will certainly reduce the life of your carpet considerably. It will also nullify the warranty given by the manufacturer at purchase.
Why go through the stressful process of haggling for warranty or trying to purchase a new carpet when there is a far more easier and cost effective method to go about it. We can bring back that beauty and aesthetics that attracted you to buying the carpet in the first place.
Having your carpets professionally cleaned with the help of Carpet Cleaning Oakland will help to control allergies and asthma and other diseases, and enhance the look and feel of your home for guests and family.
Carpet Stain Removal
The expert team of Oakland Carpet Cleaning is well experienced in cleaning all sorts of stains ranging from blood to grease stains, coffee and mud stains. Our cleaning equipment and solvents are of high quality, biodegradable and very efficient. We also clean pet and children urine from your carpets and rug. The odors left from these stains are also effectively dealt with leaving your home or office smelling clean and fresh all year round.
The cleaning services of Oakland Carpet Cleaning expend beyond Oakland, CA 94612, we also serve the following areas:
Not only do we come and clean your rugs and carpets thoroughly and with environmentally products, but we also specialize in furniture and upholstery cleaning as well as wood floors. In other words, we have maximum coverage to enable you great cleaning services wherever you are.
Check out our prices; read our customer testimonials and call Oakland Carpet Cleaning at 510-999-8920 for a free estimate.