Call us Now at:
Satisfaction Guaranteed!
San Leandro Carpet Cleaning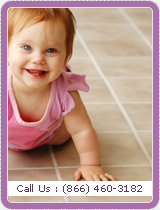 If you live outside of Oakland and you happen to be one of the lucky San Leandro citizens, we hope you are taking care of the inside of your living conditions just as much. At carpet cleaning San Leandro, we can provide you with professional care for all your cleaning needs. Whether you require an office or home cleaning, San Leandro Carpet Cleaning will come and assess your needs and offer you a very competitive price that we are sure you will appreciate. Whether you have a small or large space, we at San Leandro Carpet Cleaning are confident that we will be able to provide you with expert cleaning that will increase your standard of living. So call today for a carpet cleaning free estimate.
San Leandro is probably most famous for its stunningly breathtaking marina. The San Leandro Marina forms part of the entire San Leandro Shoreline Recreation Area. At the marina you will find three restaurants: The Wedges; El Torito and Horatio's. The marina has 455 berths, a free launch ramp and two yacht clubs. You will also find a beautiful waterfront hotel, golf courses, picnic areas, etc. The Marina Bay Golf Club also forms part of the Shoreline Recreation area and is a totally peaceful tranquil area with no noise pollution. Both the Tony Lema Golf course and the Marina 9-hole course recently were renovated at a huge cost of $9 million and hence look spectacular. The fairways were replaced with a new salt-tolerant grass called paspalum which produces great playing conditions, again making the courses look so much more spectacular. So San Leandro has a lot to offer tourists and inhabitants alike.